4 Hidden Adventure Destinations In Mumbai That You Didn't Know About
Mumbai – the land of opportunities, fun and adventure? Mumbai has a lot of adventure activities like riding jet-skis in Juhu, parasailing in Alibaug and even cycling down the South Bombay route. But do you know these four adventures that I am about to tell you?
Adventure in the Jungle with SGNP
Anyone living in Mumbai knows where the city gets it fresh air from. The Sanjay Gandhi National Park was established in 1996 with its main gate in Borivli and has had regular tours inside the park for years. They usually take a fee to tour children and adults alike the flora and fauna of SGNP. Recently, the park authorities have also started "Adventure in the Jungle" events; usually on fortnightly basis.
SGNP has teamed up with professionals from outdoor and adventure sports (Ergo outdoors) for this new adventure activity. This gives a chance for the citizens to experience rappelling (which is descending on a rock with the help of a rope), zip line (getting from place A at a higher height to place B with the help of a cable or rope) and Rock Climbing inside the jungles of Sanjay Gandhi National park.
The fees are 1k per person with an age lower limit of 8 years. Shoes are required and caps or hats are recommended. Ample amount of water should be carried owing to the high temperatures in April and May.
Storytelling Cycling Sessions with The Legend of Bombay Bards
The Legend of Bombay Bards (TLBB) was founded by two computer engineers who had a passion for storytelling and were fed up of the corporate rat race. Priyank and Yogesh are two former batch mates who decided to take their love for history, arts and culture to the next level! They take you to underrated historical sites within the city and tell the story behind them.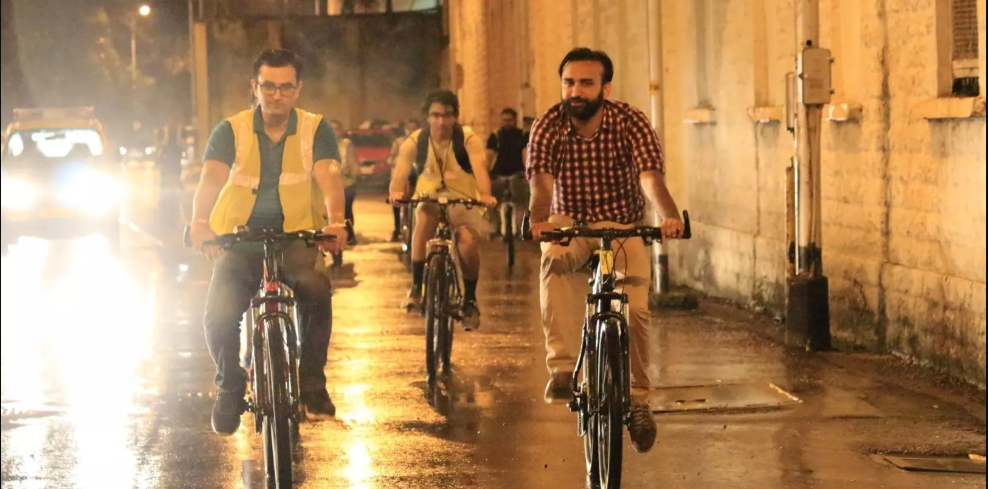 Their recent tour consists the journey of "Kimagayar" of Bombay; a gujarati boy who went from being one of the richest businessman in Mumbai to one of the most hated one. In this event, one would be enlightened and the participants would unravel a whole new side of Colaba and some of its iconic structures and the man's role in it. The price is 1199 per person and the cycles are included in the price. If a person is to bring his own cycle, the price goes down to 699 per person.
They also carry out Bombay Ghost Cycling at times. It is an iconic ghost trail through the dark lanes of Mahimawati, covering ghostly accounts of hauntings and stories behind it. Keep a loot out for this event!
Gigantic Wall in Goregaon
Did you know there is a huge, 43 feet high wall in Goregaon? If you love nature and want to do something exhilarating and superheroic, then this is for you, right in JayPrakash Nagar! The Anant Samant Climbing wall teaches both youngsters and adults the basics of rock climbing right here in the middle of Mumbai. It is a heaven for climbers. The place is always buzzing with men and women of all age groups, trying to learn the basics or wanting to scale the entire wall.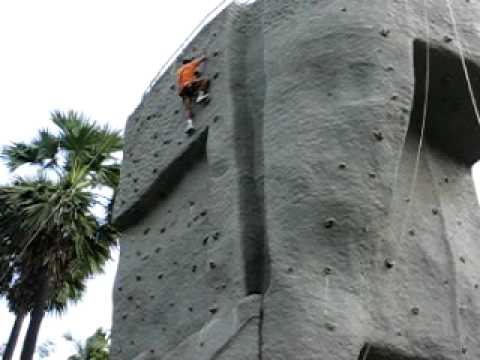 The wall has different routes designed for starters as well as for veteran climbers. One side has holds and grips for the beginners' hands and feet. The other side is for the advanced climbers and it has an over-hanging wall, a narrow rock tunnel, bulges and cracks to give the feel of a natural rock.
The wall is closed on Tuesdays and open during 7.30 am to 9 am in the mornings and 6.30 pm to 8 pm in the evenings. Rs.100 is the one-time registration charge which is valid for a year and every session is Rs.100 with the instructor Rahul Pendse.
Pandavkada Waterfalls
Kharghar has this hidden waterfall deep inside the town. The best time to visit this waterfall is during June or September. It is actually advisable to avoid the place during heavy rains; even though the waterfall gets its water from rainfall. Cops will stop you from going to Pandavkada in heavy rains. However, if you go just as rain starts to fall in Mumbai or starts to recede, you will get to enjoy an amazing trail and waterfall which is 107m high.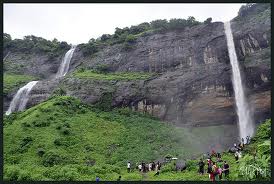 The falls are clearly visible from the road which is a 3km trail away from the waterfall. There might be an entry ticket of 10rs depending on the amount of people who visit the falls. There is a changing room but it is kind of shady. Watch your step on the slippery rocks though!
Author Bio:
Mohan is a Junior Associate at Swag Swami, an online E-Commerce portal for funky Mumbai themed T Shirts. He is also an avid gamer who spends his free time logged into Steam. He also practices Yoga and meditation regularly and teaches Yoga at the Cosmopolitan Center in India.