Where to celebrate New Year in Delhi?
Delhi is the best place to experience amazing festive events such as New Year. The New Year's Eve is celebrated with so much fun and enthusiasm that you will be craving to have more fun. The night before the New Year never ends, especially when you have good company, tasty food, kickass liquor and high volume music. While there are innumerable ways to ring in the New Year in Delhi, we bring to you some amazing ways to celebrate this New Year. So, get ready to have a blast!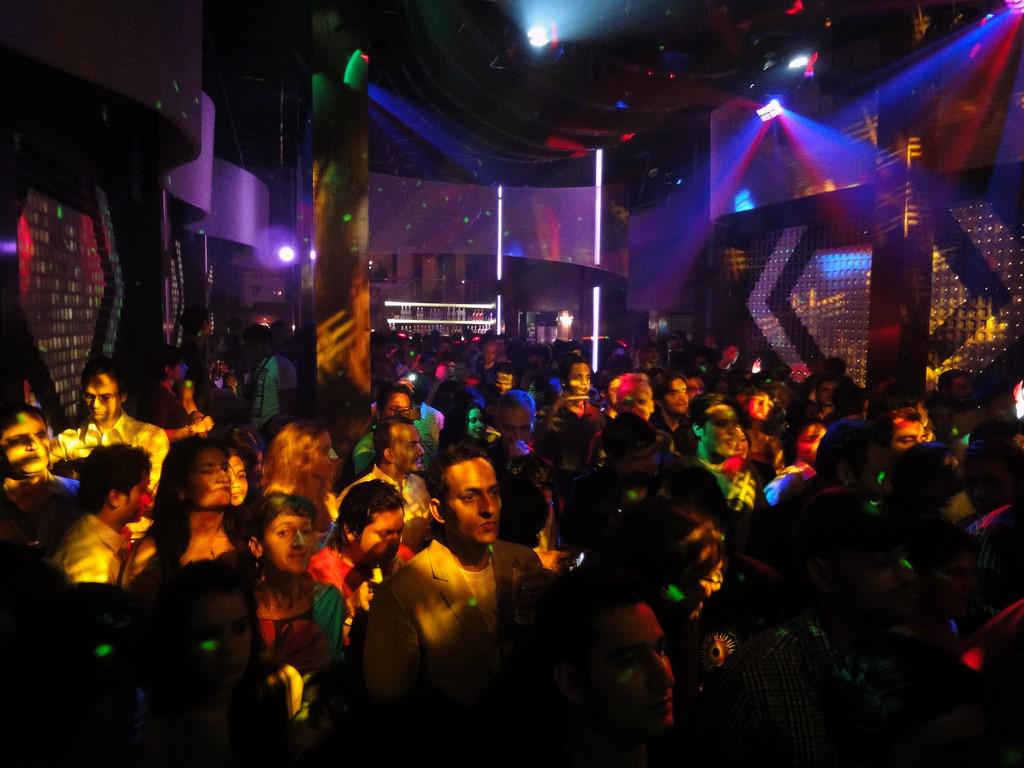 Nataraj Spiritual Dance Festival
When – Thu, 29 Dec 2016 
Time – 10:00AM
Organised by – Zorba the Buddha
Where – Ghitorni, South West Delhi
This new year, indulge yourself in some pure dance forms. The International Dance festival is coming to Delhi and India. The 5-day event will feature the best dance teachers in the spiritual dance forms. There will also be individual workshops and special choreography classes for both classical and modern dance styles. In the evenings, there will be special dance performances along with the Nataraj Lounge and musicians playing live. There will be Shamanic Sweat Lodge ceremonies to welcome the New Year. Embrace our culture and embrace dance.
New Year Eve on the Wheels
When – Sat, 31 Dec 2016 
Time – 8:00AM
Organised by – stoneheadbikes.com
Where – East Delhi 
Tickets – Rs.8300 onwards
Celebrate this New Year in an adventurous way. If you love biking and long drives, then you must really be a part of this thrilling experience. The one night and two days' ride on your motorbike will begin from Delhi to Kingfisher camps. The tour Package includes Cabin/tent stay, lunch and dinner, bonfire, DJ, snacks and other services. This legendary Royal Enfield 350 cc bike ride will be your best new year ever. Celebrate the New Year's Eve in the middle of nature.
Manali& Shimla Trip
When – Fri, 31 Dec 2016 
Time – 1:00AM
Organised by – ITOUR BEAT
Where – MayurVihar, East Delhi
Tickets – INR 8500/- Only.
Celebrate this New Year in the snow laden mountains. Have a chilly celebration with your loved ones. For more information regarding the packages and rules, please contact +91-9871366934 OR 011-43717082.
Dare to celebrate New Year at Khardungla Pass
When – Wed, 28 Dec 2016 
Time – 4:00AM
Organised by – Global corporate tour
Where – Noida 




If you love being adventurous, then welcome the New Year at the highest motorable road in the world, Khardungla Pass located in Ladakh at a height of 18380ft. Experience the magical beauty, peace, and serenity of this surreal scenery of this place in sub-zero temperature and cherish its memories all through your life.
Goa@New year
When – Wed, 28 Dec 2016 
Time – 3:00PM
Organised by – Funspark
Where – New Delhi, India
This 9 Days and 8 Nights trip from Delhi to Goa is a fun tour altogether. You and your friends can have the time of your life on this train journey to Goa. Your accommodation is in 3 STAR hotels. Drink in the sun on the beaches and visit the churches.
These are some of the events and New Year parties in Delhi that you should not miss.
Save
Save




Save