Power Toothbrush vs Manual Toothbrush: Which One is Better?
When we think of a toothbrush, we automatically picture the traditional manual kind. The purpose of a toothbrush is to remove plaque and stimulate gums. Invented in the late 1930s, the manual toothbrush is a classic route to good dental care. However, in the recent past, the electric toothbrush has gained popularity as an alternative to the traditional toothbrush.
The purpose of a toothbrush is to remove plaque and debris and stimulate the gum. Both toothbrush types equally and effectively serve this purpose. While some may feel that power a toothbrush provides superior dental care, it is a matter of personal choice. Nonetheless, let's have a look at the pros and cons of the two and find out which one is best for you.
Manual Toothbrush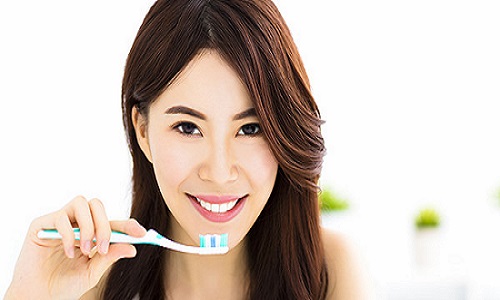 Pros:
With proper brushing technique, manual brushes thoroughly clean teeth. Brushing teeth properly for two minutes with a regular brush can keep your oral health at an optimum level.

They are easy to use and they can cover nearly the entire surface of your teeth.

It is considerably affordable and easily available. This is the toothbrush that majority of the dentists give away. However, it is important to change your toothbrush every three months.

You can choose from a variety of toothbrush styles, bristles, heads and colors. If you have sensitive gums, you can choose soft bristles. If you have smaller mouth, you can choose a toothbrush with a smaller head. You'll never be short of options with manual toothbrushes.

You can easily carry a manual toothbrush while you are traveling. Unlike power toothbrush, you don't have to worry about about batteries or charging outlets.

It does not require batteries or charging.
Cons:
Without proper brushing technique, there is high chance that you leave large section of your teeth unclean.

With manual toothbrush, you have to guess how long your brushing session will last.
Power Toothbrush
Pros:
It is easy to use: all you need to do is position the toothbrush at a 45° angle and let the toothbrush do all t

he wor

k.

You get better results in return of less work. Studies shows that power toothbrushes is more effective in cleaning your mouth and removing plaque and food particles.

They have built-in timer that will ensure that you brush for the minimum duration recommended by experts. 

It makes brushing fun for children. Moreover, children prefer the easy way out on chores. A power toothbrush can excite a child (who does not like to brush their teeth) with the idea of brushing.
Cons:
It requires regular battery replacement or charging.

Power toothbrushes is more expensive than a manual toothbrush.

Traveling with an electric toothbrush can be a hassle. They are bulky and you need to carry a charger along with it.

You need to be more careful while handling a power toothbrush. Dropping your electronic toothbrush can easily break it.

More: Find the best dentists in Forrest Ave, Queens