Give your Kids Trampoline Parties and Make them Feel Delighted
Kids love having fun all the time. They want every second to bring big dosages of pleasures. They love partying as well. A trampoline park is a perfect place to host parties of any nature for kids. Not only kid, such parks offer something for everyone to easily become one of the best weekend outing destinations. Hosting a party at such a place means giving guests a variety of unique and energetic activities to indulge in merrymaking. Be it children, teens or adult, trampolining caters to tastes of people from all age groups. This is why families love to be at such a park.
Parties hosted amid trampolines brim with prospects galore and guests get a spongy surface to unleash their wild side. Such parties bring an opportunity to experience trampolining and its virtues by indulging in fun-filled activities. From spacious party rooms to dedicated party area to a wide selection of food and soft drink options, guests will have all what a party is supposed to have. The best thing about such parties is their ability to bring a unique experience to guests. More so, the joys of partying and trampolining are mixed in a way to keep guests entertained and hooked for all times.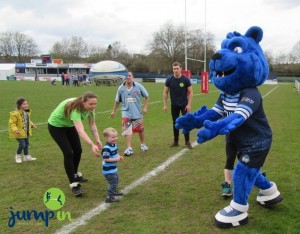 When parties are hosted at a trampoline park, then guests get a chance to explore and enjoy all amenities available there. From gourmet ice cream to popcorn to fresh fruit and lots more, options never end at such a park. Guests get a chance to enjoy jumping session where they can feel the excitement that comes from jumping between trampolines. They can bounce off the walls as and when they feel like doing this. They can play the game of dodgeball where defending skills are exhibited and where a ball aimed the body is dodged.
More so, such parties let guests engage in gravity-defying stunts of varied proportions to stun guests and give awe-inspiring moments. More so, gymnastic moves can be practiced and athleticism can be shown. Slam dunking skills can be perfected as hoops are there and one can jump and reach to them easily. Nowhere else guests can expect the combination of sports, fitness and entertainment together deliver such joy as it is at such a park. Guests are assured of a quality time as they get truly unique experience not witnessed before. Guests of any age group will find such parties stimulating as such parks offer something for everyone.

In a nutshell, parents should try to select trampolining to host the next party for their kids. After all, the best of Kids parties Warwick are hosted there and guests get great time. Such parties will let kids express themselves fully and bring the wild in them out in the open. No restrictions are there as such arenas are extremely safe and secure for merrymaking purposes. In all, these parks deliver everything that can make partying a wonderful experience. So, parents should never hesitate in choosing these parks as the next party location as they brim with promises galore. After all, kids need fun all the time.